酒店简介
公开招聘日 | OPEN DAY
每星期三
13:30 - 16:00
酒店 三楼 人力资源部

或

可以直接关注【上海艾迪逊酒店天赋甄选】公众号了解详细招聘信息。
关注上海艾迪逊酒店天赋甄选公众号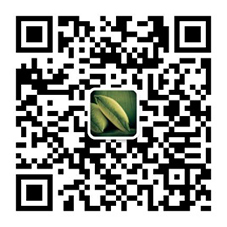 奢华新篇章

EDITION 品牌以一种意想不到的全新方式将个性化、定制化、独创性融于一身。由万豪国际集团和酒店业传奇设计师伊恩.施拉格(Ian Schrager)联袂打造的EDITION酒店,不仅秉承了万豪著名的全球化运营专长,更赋予了EDITION更为丰富的元素,创造出个性十足、私密而又别具风格的住宿体验。

上海艾迪逊酒店坐落于南京东路口,靠近河南路,步行五分钟至外滩。酒店由两幢别具一格的建筑组成,共145间客房,10层的公众空间包含总面积约265平方米的五间会议室和两个接待区域。餐饮设施包括位于27楼的特色日餐厅,带有五间独立包间的港式粤餐厅,一个全日制餐厅,三个酒廊及酒吧,以及一个奢华酒吧俱乐部和两个顶层露台酒吧。

艾迪逊酒店融汇了精品酒店专家 Ian Schrager 的远见卓识、世界级奢华酒店的服务水平,以及万豪国际酒店集团的全球影响力,必将在酒店业塑造全新的体验。我们的酒店是全球顶尖城市绝妙的微观世界,汇聚了最顶级的餐饮、娱乐、夜生活和服务,旨在创造引人入胜的体验,让您精神焕发!

但要创造这一奇妙的体验,我们需要您。

艾迪逊正在聘请热情、奔放、出色的人员,你们希望找到一个能有启发、激励和挑战,并让人感到骄傲的工作场所。一个服务发自心灵而非课本的场所。一个提供永无止境的全景服务、不断取悦并吸引我们每一位客人的场所。

我们邀请您立即加入上海艾迪逊酒店。
THE NEW GENERATION OF LUXURY

EDITION Hotels is an unexpected and refreshing collection of individualized, customized, one-of-a-kind hotels. Conceived by Ian Schrager in a partnership with Marriott International, EDITION combines the personal, intimate, individualized experience that Ian Schrager is known for, with the global reach, operational expertise and scale of Marriott.

The Shanghai EDITION, located at the northeast corner of Nanjing Road East and Henan Road in Puxi, West of Huangpu River and just a 5 minute walk from The Bund, is a unique combination of two separate towers featuring 145 guest rooms. The hotel's design includes 10 levels of public space including 5 meeting studios and 2 forums, totaling to over 265 sqm. Food and beverage outlets include a signature Japanese restaurant on the 27th floor, a Cantonese dining venue featuring 5 private dining rooms, an all-day dining venue, 3 lounge bars, an indoor nightlife venue and 2 rooftop bars. EDITION Hotels combine the visionary genius of boutique hotelier Ian Schrager, the service delivery of a world-class luxury hotel, and the global reach of Marriott International to create an entirely new experience in the world of hospitality. Our hotels are stunning microcosms of the world's top cities, featuring the finest in dining, entertainment, nightlife, and service to create an enchanting experience that makes your spirit soar!

But to create this magical experience, we need you.

EDITION is hiring warm, out-going, authentically amazing people who are looking for a place to work that inspires them, challenges them and makes them proud to come to work. A place where service comes from the heart, not from a handbook. A place that delivers a never-ending theatrical performance that continuously delights and enchants each and every one of our guests.

We invite you to join The Shanghai EDITION today.